Our Expertise
We are invested in your success
At Transform IT, we put ourselves in your shoes, offering a personalised service dedicated to your needs.
We find great fulfilment in helping people succeed and achieve their career goals.
We understand the importance of listening and being open, honest and transparent throughout the job search process.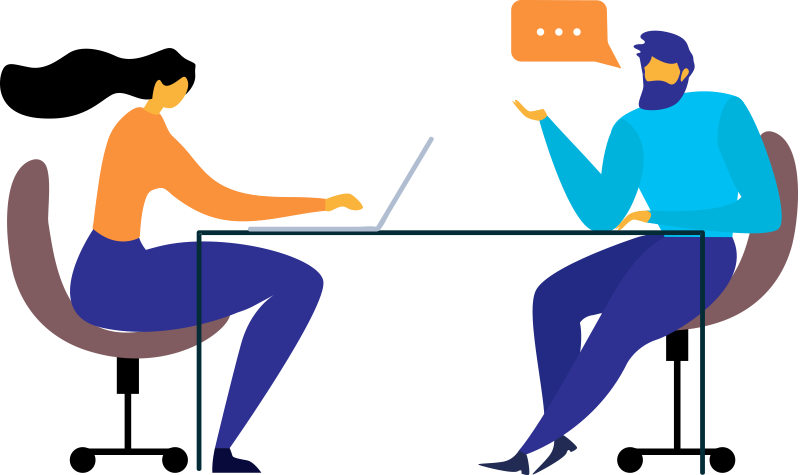 As part of our service, we offer you our expert knowledge on:
Industry and salary trends
We can provide you with current knowledge on the latest IT developments in your industry. We can also advise you on the latest market rates on offer for your level of experience so you are ready to negotiate your next salary.​
Interview preparation
We're in it with you. We will dedicate our time to ensure that you are fully prepared for your job interview and understand how to put your best foot forward on the day.
Career opportunities
Looking for the next step in your career? We can take the pressure off during the job search process by giving you insight into the latest opportunities in the market.
Resumes
We take the time to provide you with honest feedback on your resume to ensure you represent yourself in the best way.
Interested in joining the Transform IT Circle? Get in touch by registering with us today.
Let's work together. Get in touch with a consultant today
If you are looking for a healthcare technology specialist firm to help you grow, we'd love to help you start that journey.
Melbourne
Level 2 Riverside Quay, 1 Southbank Blvd, Southbank VIC 3006
Sydney
International Towers Sydney, Level 35, Tower One/100 Barangaroo Ave, Barangaroo NSW 2000
You can unsubscribe at any time by clicking the link in the footer of our emails. By signing up, you agree to our Privacy Policy.