Employers
It's easy to find a candidate for a role – but what about the perfect fit?
A word from our founder Jennifer Tai
It's easy to find a candidate for a role – but what about the perfect fit?
I still remember the conversation that led me on the path to creating Transform IT.
A few years ago, a technology executive in the healthcare industry approached me for some help finding the right staff member.
His story was a common one: he had no access to the right resource internally, wanted a very niche skillset, and was on a time-sensitive deadline.
I'd worked across most industry sectors before – including healthcare – but the bigger impact of finding the right person for her struck a chord with me.
I managed to help him find the right candidate and he was happy. But, little did I know, it changed my whole 'why' too. I wanted to play a part in helping improve Australia's healthcare by using my skills in specialist recruitment and consulting.
Fast forward to now, and my team and I have helped many leading healthcare companies find the perfect IT professionals so they can grow and invest in new technologies.
With 30 years of combined experience, Transform IT has been engaged as a preferred provider to support the delivery of some of Australia's most complex digital health implementations.
We've forged strong relationships with a unique network of highly specialised, in-demand health technology professionals who have proven experience delivering complex digital projects for healthcare locally, nationally and internationally.
 If you are looking for a specialist technology recruitment firm to help you grow, we'd love to help you start that journey.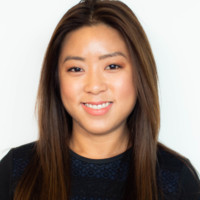 Jennifer Tai
Founder, Transform IT
30 years of combined experience
Melbourne
Level 2 Riverside Quay, 1 Southbank Blvd, Southbank VIC 3006
Sydney
International Towers Sydney, Level 35, Tower One/100 Barangaroo Ave, Barangaroo NSW 2000
You can unsubscribe at any time by clicking the link in the footer of our emails. By signing up, you agree to our Privacy Policy.