About Us
It's easy to find a candidate for a role – but what about the perfect fit?
Transform IT is an Australian-owned company that specialises in providing quality IT solutions and recruitment services to the healthcare, aged care, hospital and community service sectors. We understand the unique challenges of these sectors and are driven by a passion for technology, innovation and the people who work to make improvements for the health and wellbeing of Australian communities. 
Our experience includes some of Australia's most innovative digital projects, and our focus is to build highly competent teams who drive positive change.
To us, success is finding the right people to partner with you. We have created longstanding partnerships with our clients and value every relationship within our established network.
"We succeed when we make a positive impact on someone's career while transforming the Australian healthcare community."
I created Transform IT several years ago after a technology executive in the healthcare industry approached me to assist him in finding staff. I'd worked across most industry sectors before—including healthcare—but this client's specific needs led me to a broader rethink about specialised IT health recruitment.
After helping him find the right candidate, I decided to take the lead in helping improve Australia's healthcare technology landscape by using my skills in specialist recruitment and consulting. Since then, my team and I have helped many leading healthcare organisations find the ideal IT professionals so they can grow and invest in new technologies.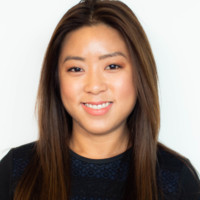 Jennifer Tai
Transform IT—Founder
30 years of combined experience
Melbourne
Level 2 Riverside Quay, 1 Southbank Blvd, Southbank VIC 3006
Sydney
International Towers Sydney, Level 35, Tower One/100 Barangaroo Ave, Barangaroo NSW 2000
You can unsubscribe at any time by clicking the link in the footer of our emails. By signing up, you agree to our Privacy Policy.